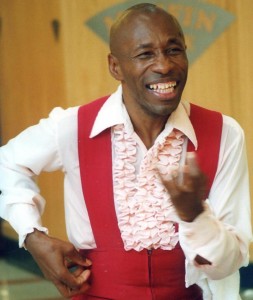 This is Tap for Everybody, beginners and advanced, for a complete program for Health and Happiness.
If you can walk, you can tap. An excellent way to exercise while you are having fun! Get into the Rhythm with the clap of the sound tracks and feel inspired by motivational songs of Movin' Melvin!
All Ages, any level!!! 5 to 95! No Tap shoes required!
Tap (Dance) Into Health is the only total and complete system available. You don't want to miss this!!
View Performance Schedule on Facebook
---
​_
Contact Movin' Melvin Brown: